Waterfalls + Glacial Ice:
Images from Iceland
Anne Hamersky
Closing Party
Sunday, September 27
4:00 pm - 5:30 pm
Black & White Gallery
*No Host Bar. (Psst…it's Happy Hour)
September Art
Daily. Open during Sweetie's regular hours.
Sweetie's Art Bar, Black & White Gallery
475 Francisco Street
San Francisco, CA
Beneath. Beside. Below. Above.
Beyond the White of Waterfalls.
This Vast and Massive Churning Power.
This Prayer as Loud as Holy Hell.
This Liquid Force of Freezing Fall.
A Billion Melting Snowflakes Clear.
A Water Person Stands Erect.
To Dive. To Swim. To See. To Dream.
Loving That Which Moves the Sand.
Thermal, Scalding, Salty, Cold.
Sweet the Flowing, Tidal, Still.
A Sip, a Drip, a Drop Aquatic.
The Element is Mine and Yours.
Beloved Lake. Beloved Blood.
Beloved Spectral Highlights One.
Now a Shattered Melting World.
Glacial Ice in Chips and Chunks.
Great Mystery, Grand Tragedy.
Each Frozen for a Thousand Years.
Each a Face. Each a Tomb.
Each a Slushy Story Told.
Washing Up on Shore Alone.
Asking Yes and Speaking No.
Feeding Eye and Breaking Bones.
This Weary World is Lost at Sea.
Let's Sit. Let's Look. Let's See. Let's Feel.
Let's Shift This Mayhem Now. Amen.
Online Exhibit
20% of sales donated to CalCAN ~ California Climate and Agriculture Network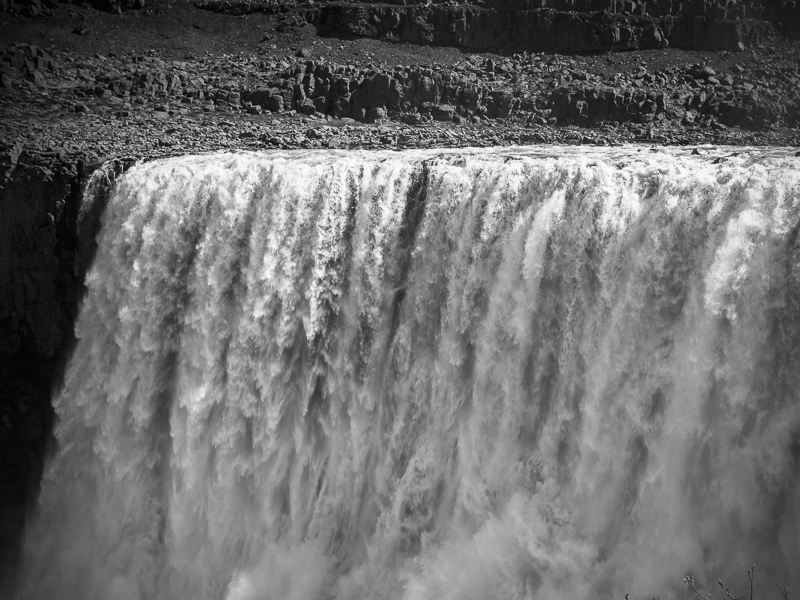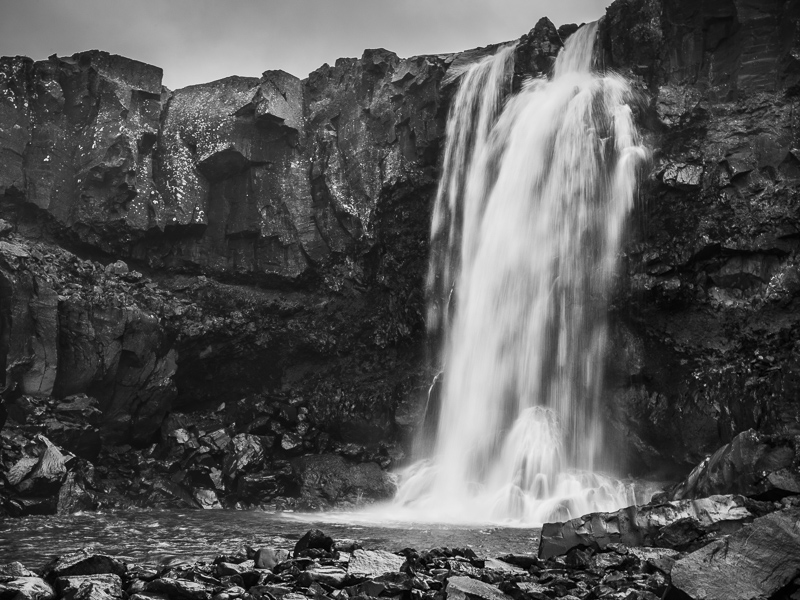 About Anne Hamersky
Anne Hamersky is a photographer whose frequent themes are agriculture, sustainability, community building and the natural world.
Her work has appeared in national and international museums and publications and her projects have been supported by a wide range of foundation grants.
This year, she collaborated with CUESA (Center for Urban Education about Sustainable Agriculture) to produce "The Food Change" -- a monumental photo installation at San Francisco's Ferry Building championing farmers, advocates and everyday people working for positive change within our food system.
Born and raised in Nebraska, Anne currently splits her time between San Francisco and the open road. When not chasing light, Anne likes to hike, swim and sing.